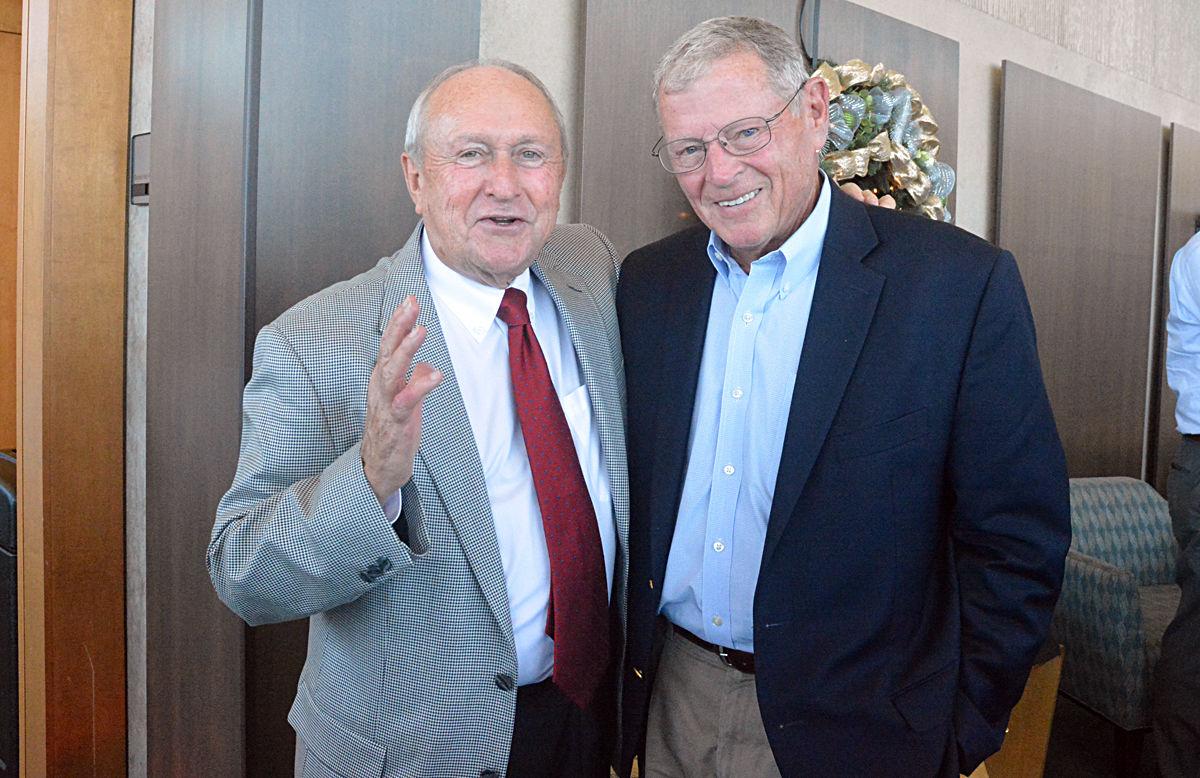 (Phillips with U.S. Senator Jim Inhofe)
After over 25 years in the position, Lavern Phillips is retiring as Woodward Industrial Foundation President. Phillips was honored at a reception earlier in November at the beautiful Woodward Conference Center, a facility that exists in large part due to his dilligent work for the city.
The event drew nearly 100 colleagues, friends and family - including Sen. Bryce Marlatt, former Oklahoma Department of Transportation Secretary Gary Ridley, High Plains Technology Center Superintendent Dwight Hughes, City Manager Alan Riffel and U.S. Sen. Jim Inhofe, who flew in for the event.
Oklahoma Department of Commerce Director of Business Development Charles Kimbrough paraphrased Will Rogers to describe Phillips' work ethic. "If you want to be successful, it's just this simple: know what you're doing, love what you're doing and believe in what you're doing", Kimbrough said.
Phillips was humble in his comments, saying "I have the benefit of having wonderful support - especially from my wife. I just want to thank all of you again for the many accomplishments we have had. Phillips said anything he accomplished was because of the people he had "doing the real work."
Alan N. Case has been hired as the new Foundation President, and will begin his new role December 1st 2016. Phillips will be retained as a consultant for the Foundation.
Posted
on Monday, November 28, 2016 at 11:53AM
by
admin
|
Post a Comment